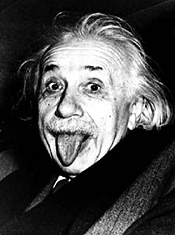 the genius of place

Greetings, dear readers! Just when you thought the holidays were over, we have another gift for you: a new edition of mouthtomouth. Today, we dip into the m2m mailbag to share a particularly trenchant bit of commentary from one of our readers. Take it away, Julie.

OK: "FYI, there's a significant amount of folks who cheer you on every time an issue of mouthtomouth comes out. Sort of sad in a way though--the fatalistic surprise when a new mouthtomouth shows up, à la 'Oh, good for them! I thought that brilliant burst of energy, intelligence, creativity, and ambition had been crushed by Chicago's utterly demoralizing apathy/lethargic acceptance of irrelevance.' Just a heads-up though; you have a lot of folks rooting for you!" Aaaaw. Thanks, guys!

Let it be known we're not crushed--although we do have more wrinkles.

But at the end of the day, we're still surprised and inspired by our interviews. This time, for instance, we wound up with our issue of big ideas.

God to the left of us, joker to the right...

And Heidegger, stuck in the middle with you!

Cozy!

I've been reading him in bed, actually.

Er...OK. Maybe it's the meds. But speaking of the bigger picture, our correspondent touches on a point that comes up quite a bit in this issue, which is Chicago's debilitating second-city complex. This is something we here at mouthtomouth simply refuse to buy into, and we don't think you should, either. In the spirit of the New Year, we suggest this resolution: snap out of it!

Don't believe the hype! We call upon Chicago to embrace its inner badass. We're watching you...

Make your mama proud!

Better yet, make your mama disappointed.